Women's Fall Bible Study 2017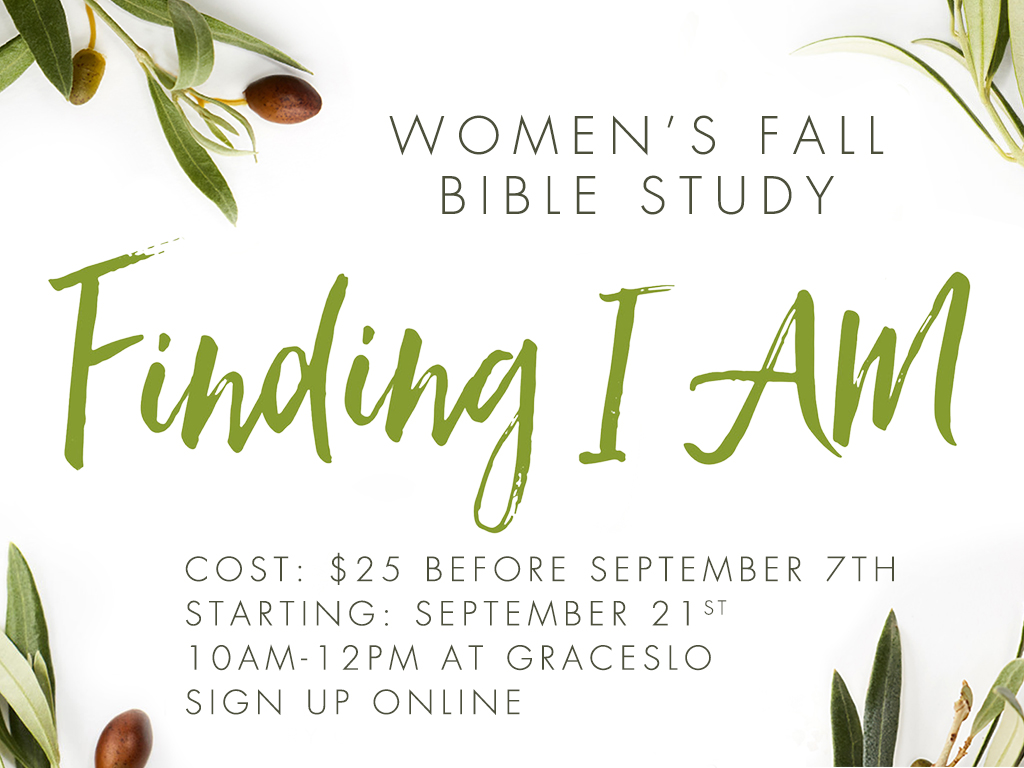 Starting September 21st 10am - 12pm at GraceSLO $30 Semester Fee due on the first week of study ($33 if you pay online) Early Bird Special: If you sign up and pay before September 7th, only pay $25 ($28 on online) and be entered into a raffle.
What is the deep cry of your heart? The ache in your soul that keeps you up at night? The prayer you keep repeating? Jesus not only cares about this deep, spiritual wrestling, but He also wants to step in and see you through it. Through this interactive, in-depth study we will be trading feelings of emptiness and depletion for the fullness of knowing who Jesus is like never before.
Schedule:
Sept. 21: Intro, Week 1

Sept.28: Week 2

Oct. 5: Week 3

Oct. 12: Week 4

Oct. 19: Social

Oct. 26: Week 5

Nov. 2: Serve Day

Nov. 9: Week 6

Nov. 16: Brunch

Optional Add-Ons
Early Bird Discount Expired: $5